UNDER 18 VOLUNTEERING ABROAD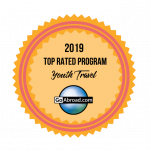 Under 18 but still want to volunteer abroad? Look no further – we bring you volunteering abroad for under 18's! GVI sends thousands of teenagers abroad every year through our specially designed under 18 volunteer projects. Youth volunteering opportunities overseas is an invaluable opportunity for high school students to gain hands-on experience and to immerse themselves in a new culture and environment. We have redefined volunteer work for teens with a strong emphasis on, not only making a difference, but also learning new skills and gaining knowledge through field experience. Volunteering abroad at a young age helps young adults gain a better understanding of the world, its problems and how they can be solved, and universities and employers see it as something that sets the individual apart from other applicants. Summer volunteer opportunities for teens also allow them a chance to receive the University Award by ASDAN, for partaking in one of our programs for 2 weeks or longer, which gives students an edge in their UCAS applications for university. Our voluntary work experience projects aim to give young adults (aged 15 to 17):
a perfect blend of volunteering,
cultural and language immersion,
skills training,
and adventure activities.
Under 18 volunteers can choose from various volunteer abroad projects, volunteer as a group with their school, or take local language lessons and truly immerse themselves into the local communities while contributing to critical development or conservation projects. The world is yours to explore, and our teen volunteer abroad projects can take you to unusual and inspiring destinations! Check out these exciting places teens can volunteer in, in Africa, Asia, Europe, Latin America and Australasia. TAKE NOTE: We accept payment by credit card.
GROUP SUMMER VOLUNTEER PROGRAMS
If you are an educator looking for volunteering opportunities for teen groups you can always opt for our group summer volunteer programs for high school students. For a more educational high school volunteer trip that incorporates teen service projects, take a look at our service learning group programs.
GAP YEARS
For more adventurous students who are seeking extensive personal and professional development before committing to a four-year institution, GVI provides gap year programs and planning support for an active year "on." Take a look at our gap year programs!
HEALTH AND SAFETY FOR TEENS VOLUNTEERING ABROAD
GVI has been running volunteer abroad programs since 1998 and teen volunteering programs since 2012. Our expertise managing youth volunteers in international destinations has secured us British Standards 8848 compliance. These guidelines protect those booking adventure travel packages outside the UK from both safety and financial risks.
The health and safety guidelines we follow when looking after all our participants are already of the highest quality standards. In fact, they're award-winning. But due to the vulnerability of volunteers between the ages of 15 and 17, we apply further regulations.
Usually a minimum of one GVI staff member is assigned to a group of six participants. But for teen volunteers the ratio is often as high as one staff member to every three participants. Teens are also supervised by our chaperones throughout their stay.
Flight chaperones can also be arranged for teen volunteers. While flight chaperones aren't automatically included when booking a GVI teen volunteer program, the service can be booked by speaking to one of our enrolment managers. Each volunteer is assigned an enrolment manager when applying for a GVI program.
To effectively manage airport arrivals, we set up groups on instant messaging applications that facilitate communication between teens, parents and GVI staff members. GVI staff members meet teens at the airport upon arrival. They are then transported to their accommodation and parents receive a confirmation email.
A 24-hour emergency desk is also available to parents. All transport during the project, as well as the final airport drop-off, is provided by GVI staff members.
For parents and guardians looking for more information, visit our Parent Page to download our Parent Information Pack.
Download our program brochures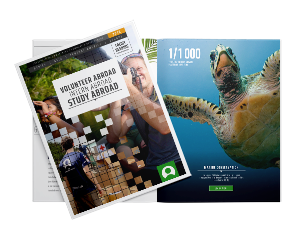 HEAR ALL ABOUT OUR HIGH SCHOOL VOLUNTEER TRIPS!
Or, to read more testimonials from other high school students about their teen community service abroad, view our High School testimonials.
Our Teen Volunteer Programs